Designed for the golfer who prefers to ride or push and demands top-level functionality without sacrificing style or durability.
ULTIMATE ORGANIZATION
Play your most organized round with the Lux XV 2.0, a utility driven cart bag expertly crafted for performance on a cart or trolley. Cart-centric features paired with our Golf Club Organizer deliver maximum gear and club protection.
Lux XV 2.0
Club Organizer
RIDE WITHOUT LIMITS
Every detail of this bag was designed with 3 key goals in mind: superior cart strap protection, intuitive pockets for easy access while on a cart, and a sturdy build to withstand the rigors of any golf course terrain.
Cart Strap Protection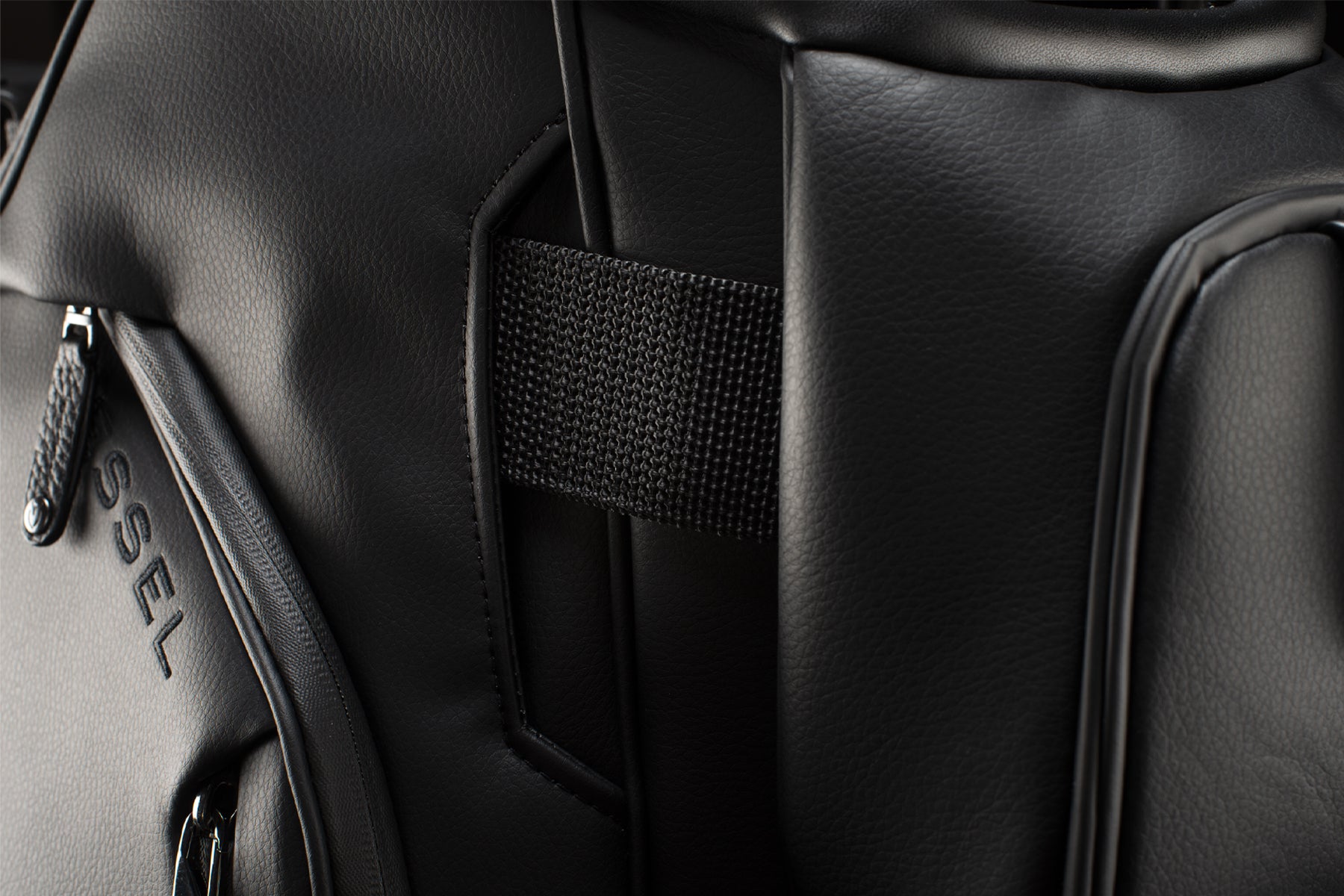 A key feature upgrade to the Lux XV 2.0 is the cart strap pass-through which protects the exterior of the bag from potential wear-and-tear caused by cart straps. Cart Strap Sleeve included for added protection! 
An upper magnetic pocket pod and 3 lower pockets are all forward-facing for easy access while on a cart. Dual magnetic pockets offer quick-access so you can focus on your game.  
Forward-Facing Pockets
Its namesake 15-way top features a dedicated putter well with velour-lining & 14 individual club slots with full-length dividers so that each club has its own dedicated storage space. 
15-Way Top
MAXIMUM CLUB PROTECTION
Complete your cart bag setup with the Golf Club Organizer for maximum club organization and protection. With individual club slots, you'll know exactly where each club sits in your bag at all times.
Sold Separately: The Golf Club Organizer is an add-on feature.
Fits 9 Clubs
The Golf Club Organizer has 9 individual slots to hold 9 golf clubs. The top-left slot can fit either an iron or a hybrid so you can customize your setup to meet your needs.
Magnetic-Snap Lock 
A small magnet in each slot easily locks each club into place preventing noisy rattling and damage to clubs during transport or when riding over rough terrains. 
Fitted Design 
Exclusively designed and fitted for the Lux XV 2.0 cart bag, the Golf Club Organizer easily snaps onto the top handles of the bag with a secure fit. Can be easily removed when not in use. 
Upper Magnetic Pocket Pod
This pocket pod is purposefully designed to snap over a cart strap to allow for access to the magnetic pocket - this pocket is lined with antimicrobial microfiber.
Cart Strap Sleeve Attachment 
Each Lux XV 2.0 Cart bag comes with a matching Cart Strap Sleeve which clips onto the bag for a secure fit.
Cart Bracket Straps
This added point of attachment ensures your golf bag sits flush against your cart as you make your way across any terrain. 
Antimicrobial Personals Pockets
Personals pockets provide scratch-free, waterproof protection. Antimicrobial lining adds a layer of sanitary protection. 
Interior Lock Pocket
Inside the garment compartment you'll find our signature Interior Lock Pocket. Combination lock included! 
Beverage Storage
In addition to dual Bottle Sleeves, this cart bag boasts a large cooler pocket complete with insulation & drainage to keep beverages & snacks cold. 
Lux XV 2.0 | $455
A utility cart bag with top-level organization for extended capacity.
SHOP NOW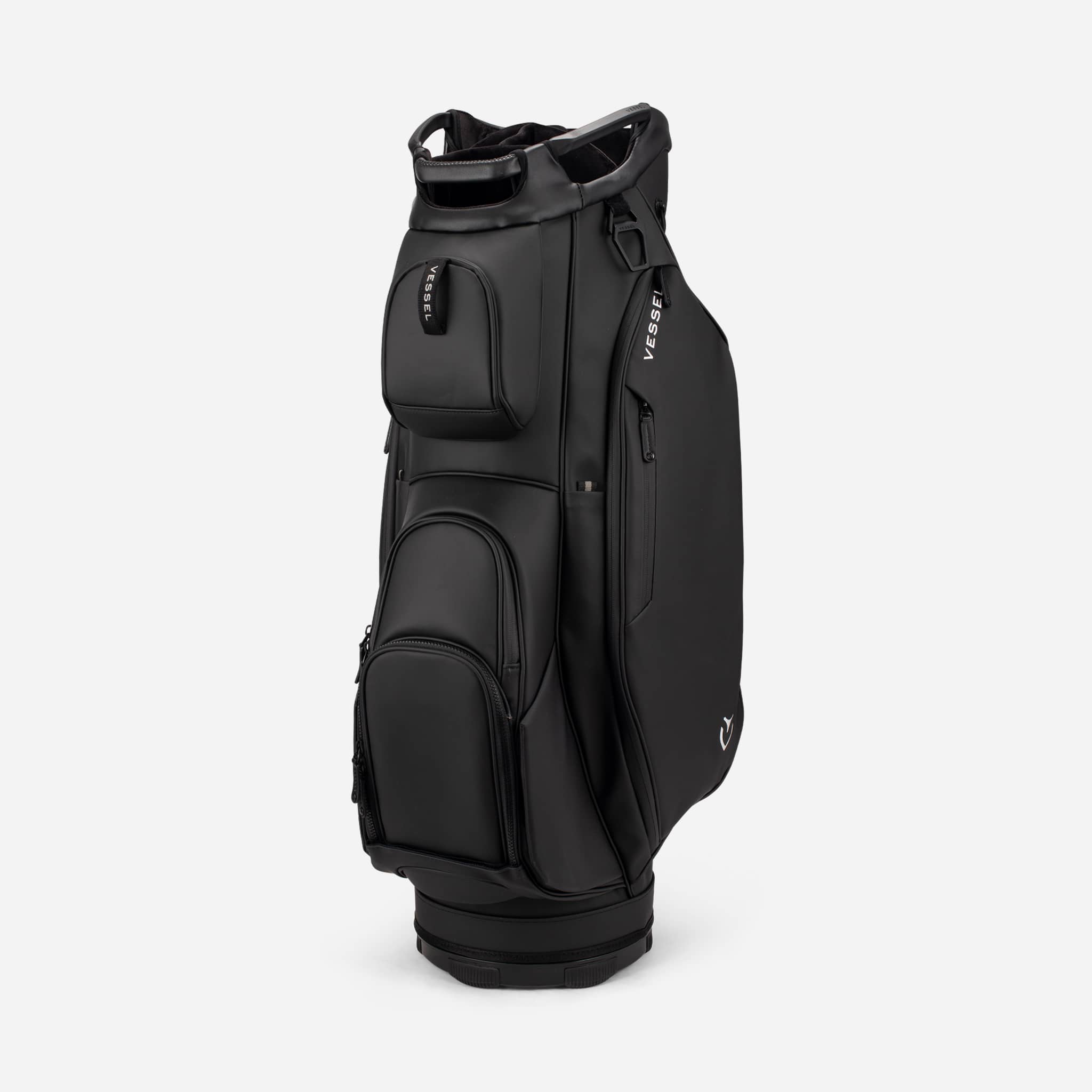 Lux Cart | $415
Streamlined organization & a slimmed-down build for the essentials.
SHOP NOW
Top 
15-Way With Dedicated Putter Well
7-Way & 14-Way Both With Dedicated Putter Well
Weight
8.45 lbs.
7-way | 6.55 lbs. 14-way | 6.8 lbs.
Forward-Facing Pockets
4 Total | Upper Magnetic Pocket + 2 Zip Pockets + Lower Magnetic Pocket
3 Total | Upper Magnetic Pocket + 2 Zip Pockets
Side Storage
Three Pockets On Each Side
Two Pockets On Each Side
Cart Bracket Strap
Yes 
No
Golf Club Organizer Compatible 
Yes
No