Technology
Pushing The Boundaries of Innovation With Patented Technologies.
Patented Equilibrium Strap
All VESSEL stand bags are equipped with our patented Equilibrium 2.0 Double Strap. This ergonomic strap features an 8-point swivel mechanism which self-adjusts to each golfer's gait. To ensure the utmost comfort, golfers can easily convert this strap between a double or single strap carry via our easy clip on/off strap attachment system. 
Pat. US20100293758A1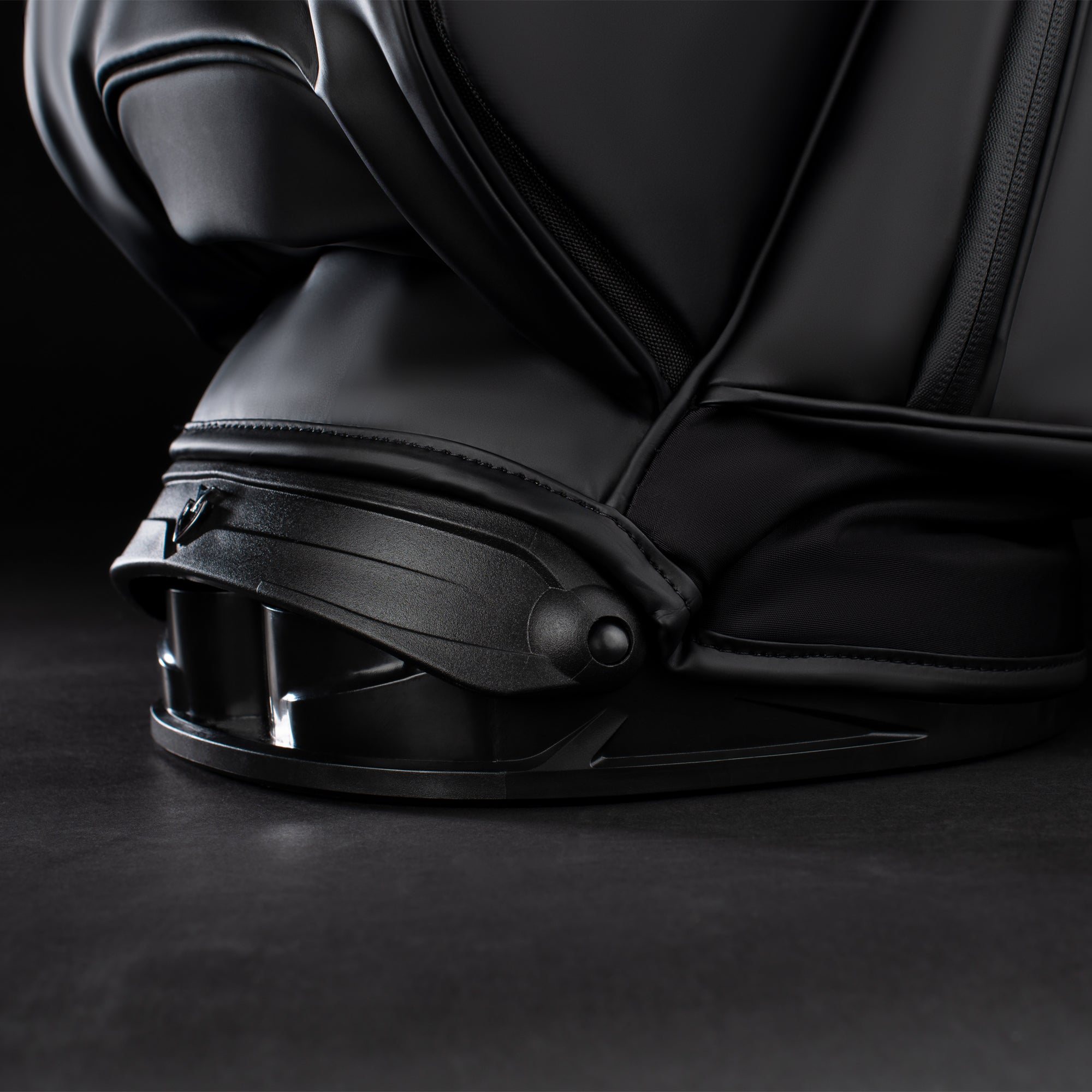 Patented Rotator Base
Our patented Rotator Stand System is used on all VESSEL stand bags. This stand system, combined with a wide, low-profile base, allows the bag to sit flush against the ground when the legs are fully deployed for maximum stability and better club spread.
Pat. US8123032B2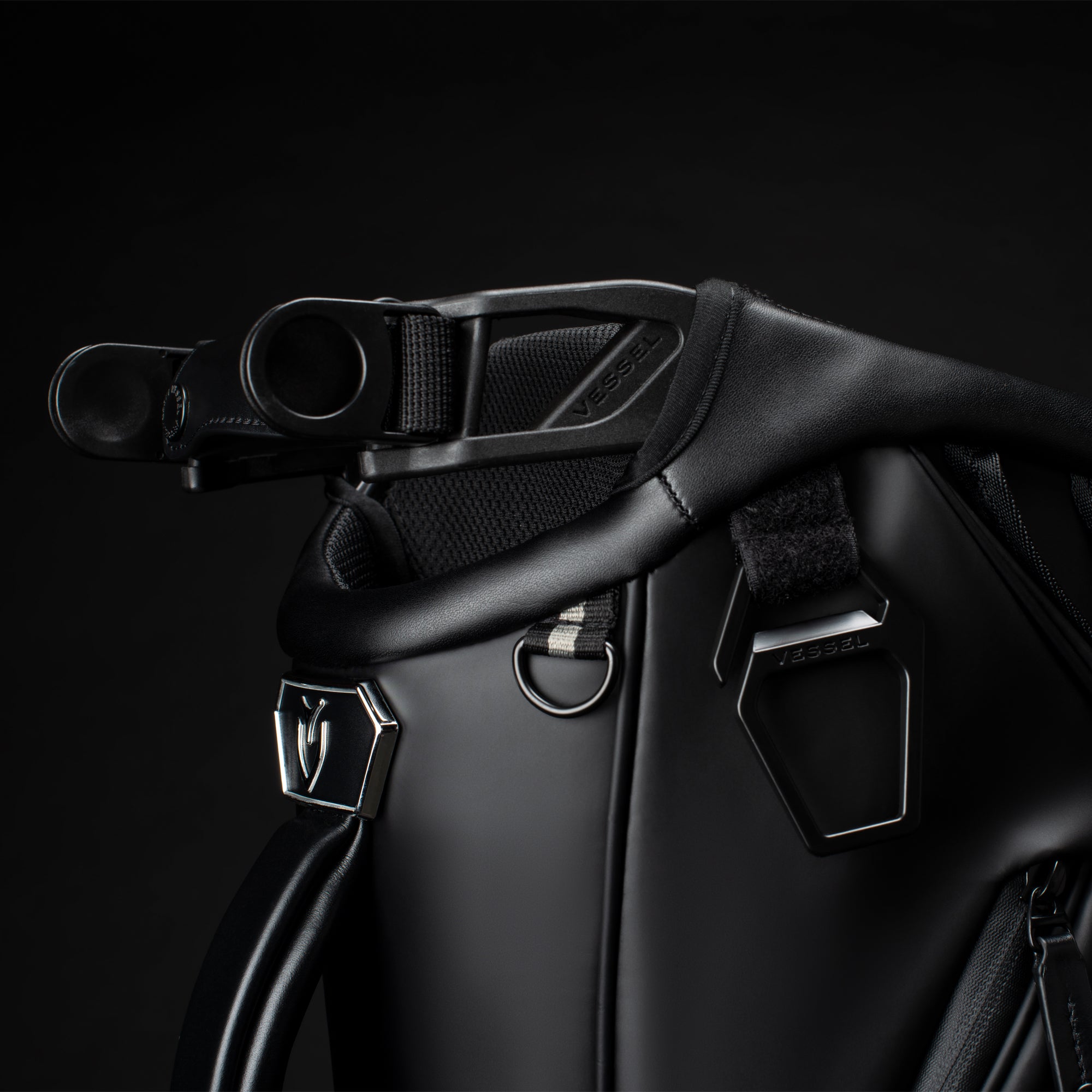 Superior Top Design
VESSEL stand bags are the only golf bags on the market to utilize high strap attachment points on the very top of the bags. This intentional placement eliminates club fallout and allows for better balance when the bag is fully loaded. This is all done while maintaining a rivetles top - no rivets means your clubs will never be scratched in the club dividers.
Magnetic Pockets
A signature VESSEL feature found across multiple product lines is the magnetic accessories pocket. The snap-closure magnetic edges keep the pocket securely closed and offer quick access to frequently used items. The antimicrobial velour lining offers scratch-free, clean protection.
Divider Layout
VESSEL golf bags are available in a variety of divider layout options including: 3-way, 4-way, 6-way, 7-way, 14-way and 15-way. The optimal top size will depend on player preference and bag type. Every top features full-length dividers and padded lining for club protection.