A lightweight, versatile pencil bag built to carry a few essential clubs.
FOR THE ESSENTIALS
With its slender build, the Pencil Stand bag is a breeze to carry and transport. Perfect for those more relaxed golf rounds, practice days or for 'cart path only' courses.
LESS IS MORE
Our most versatile stand bag, the Pencil Stand can be used alone or as the perfect complement to your cart bag setup making it a great choice for both walking or riding.
BAG HOOK
'Hook' this bag onto your main golf bag while riding a golf cart. A convenient feature for when you need to leave the cart to walk to your ball with just a couple of clubs to play your shot.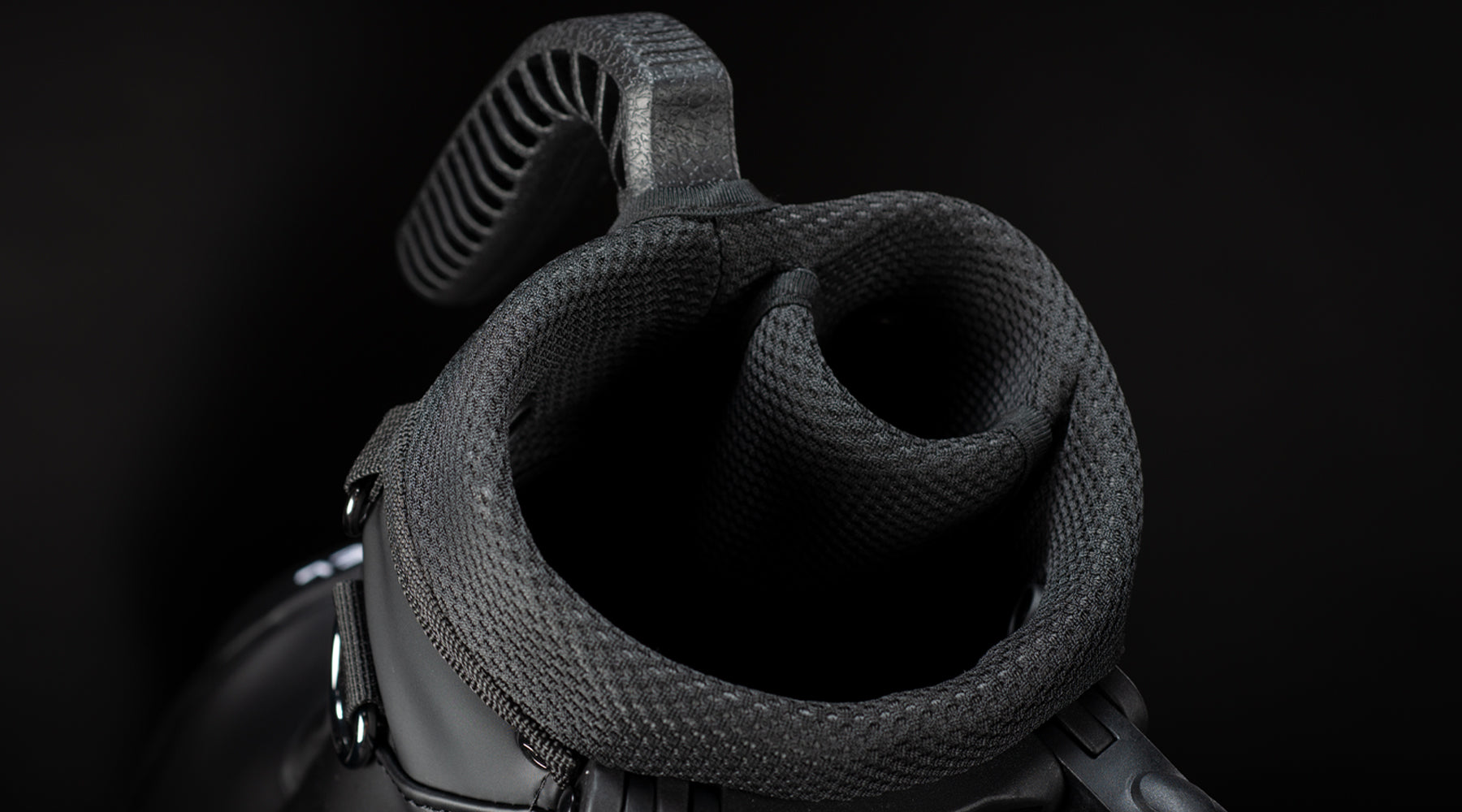 The Pencil Stand bag features a 4" 2-way top with a dedicated slot for your putter or driver. Lined with space-mesh for added protection. Comfortably fits up to 6 clubs.
4" TOP
Weighing in at 2.9 lbs. the Pencil Stand is a breeze to carry and transport.
LIGHTWEIGHT
FIRST-CLASS MATERIALS
Beautifully crafted from tour-grade synthetic leather with lux details such as leather touchpoints and antimicrobial microfiber.
TOUR GRADE SYNTHETIC LEATHER
Durable & weather-resistant.
Waterproof Zippers
With genuine leather pulls.
Steel Components
Sturdy & durable.
Pencil Stand Bag | $235
A lightweight, versatile pencil bag built to carry a few essential clubs.
SHOP NOW
Sunday III Stand | $295
Intentionally designed for an effortless, premium walking experience.
SHOP NOW
Size
6"L x 5"W x 33.5"H
10"L x 11.5"W x 35.25"H
Body Weight
2.95 lbs.
4.55 lbs.
Top
4" | 2-Way With Putter Slot
8" | 3-Way With 2 Full-Length Dividers
Beverage Storage
-
One Bottle Sleeve
Carry Strap
Padded Single Strap
Equilibrium 2.0 Double Strap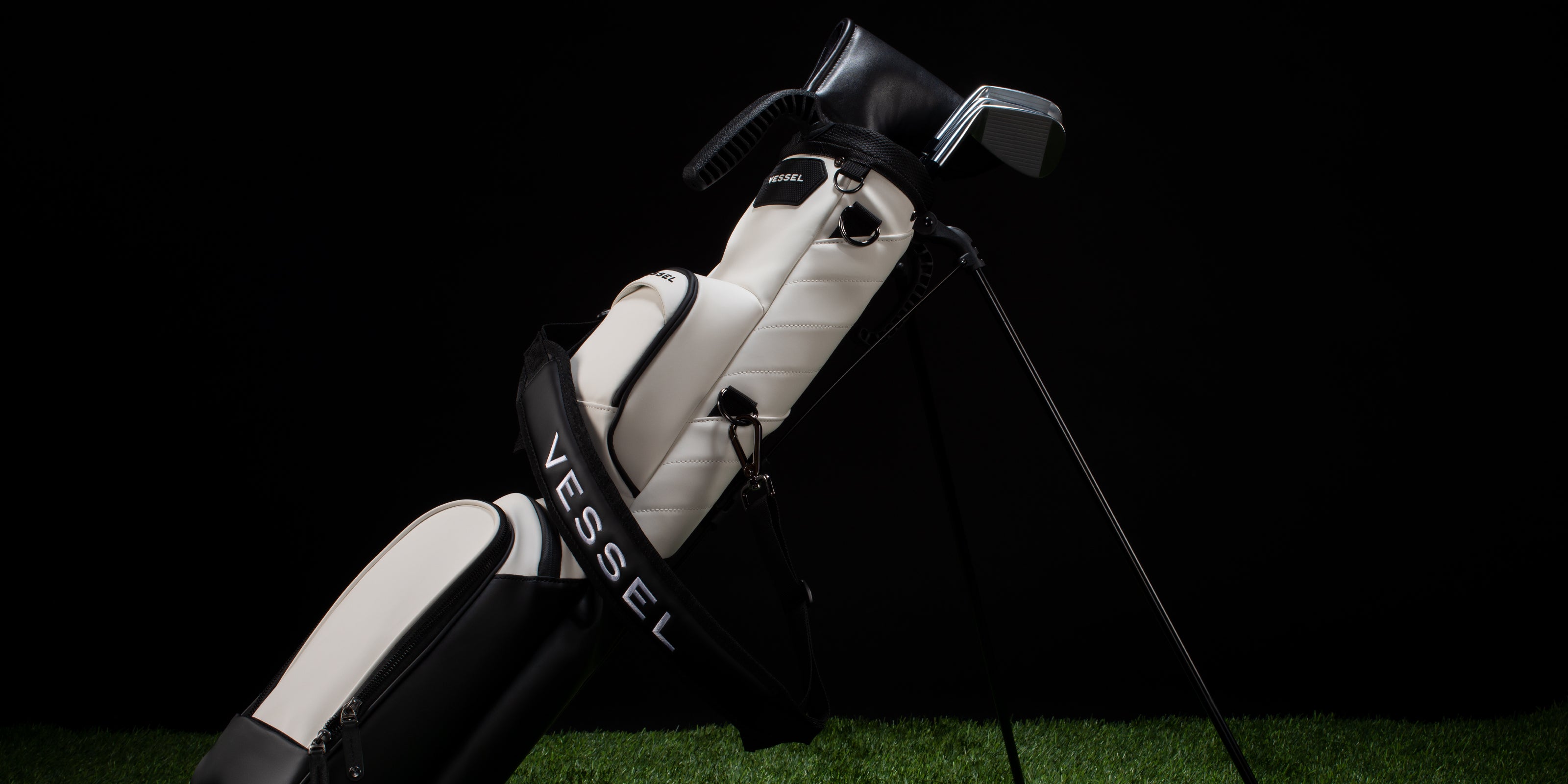 Magnetic Pocket
This accessory pocket features snap-closure magnetic edges for a tight, secure fit. Lined with soft, antimicrobial velour for scratch-free protection.
Padded Single Strap
This bag can be carried by the grab handle or with the included shoulder strap. Two clip on/off points on either side of the bag allow for left-or-right handed carry.
Waterproof Accessory Pocket
Store golf essentials, such as tees and ball markers in this zip pocket. Sealed with a reverse tape, waterproof zipper. 
Ball Pocket
The large pocket can fit plenty of golf balls for practice days on the range or putting green. Removable for personalization.
Soft Base
This pencil stand bag features a soft base with a small leg stand for lightweight performance