Step onto the court game-ready with the VESSEL Pickleball Collection. Designed with premium materials & functional features for enhanced court performance.
ELEVATE YOUR GAME
A collection that takes pickleball accessories to a new level. 
The Carbon Pickleball Paddle is a lightweight paddle designed for the perfect balance of power & control. Crafted to carry just the essentials, the Pickleball Lite Paddle Bag boasts a minimal silhouette & sleek design.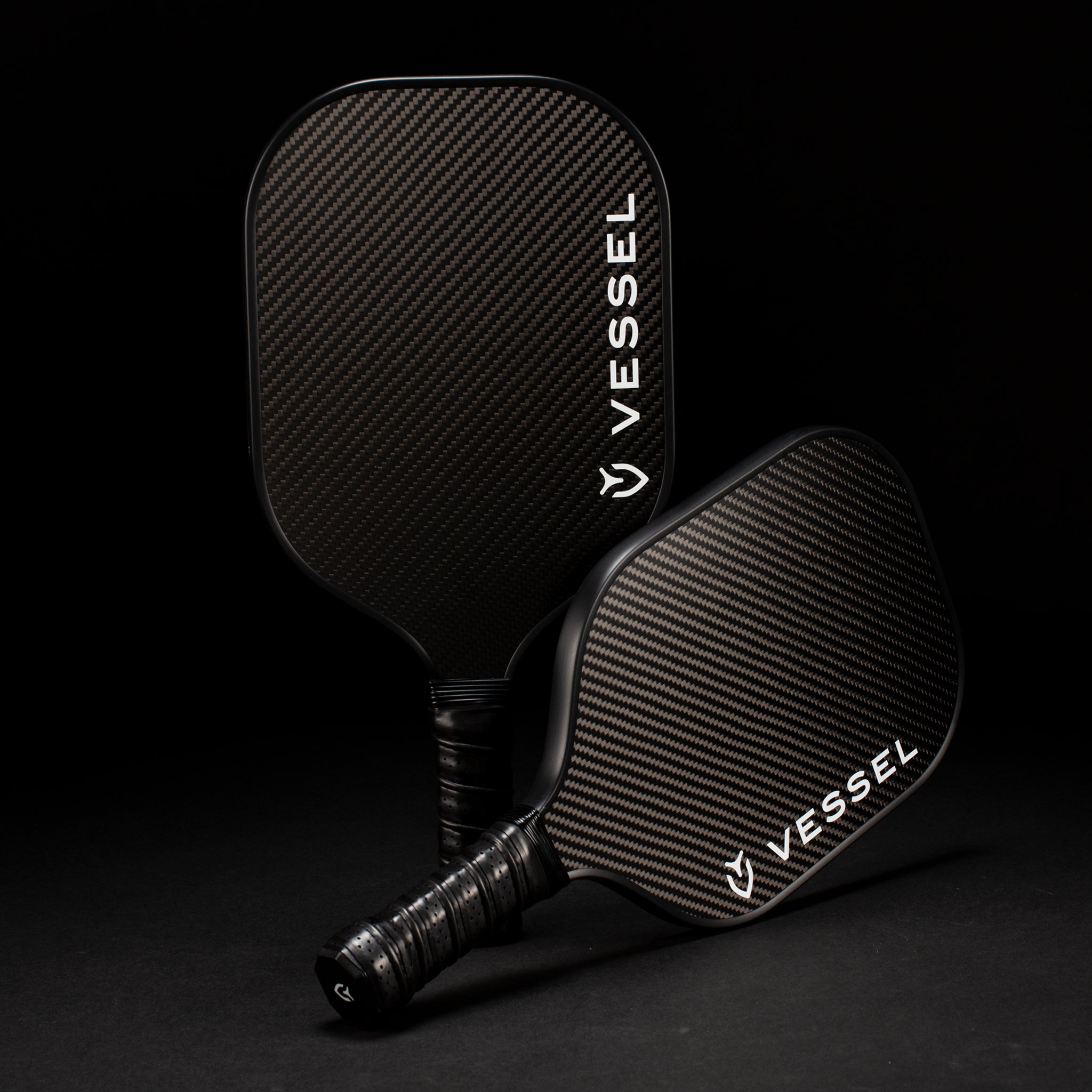 Carbon Pickleball Paddle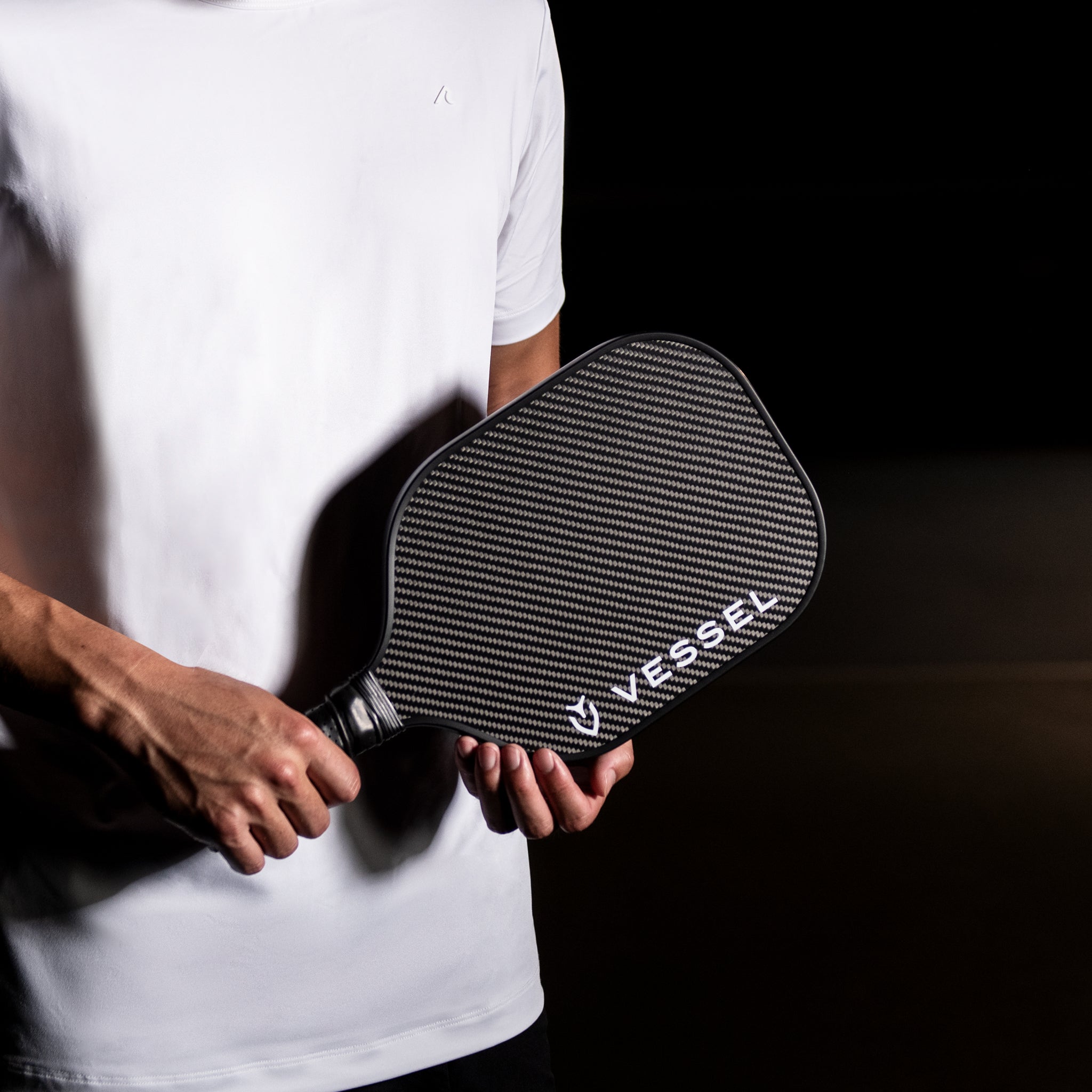 Pickleball Lite Paddle Bag
CARBON PICKLEBALL PADDLE
Set yourself apart with this stealthy pickleball paddle. Built with top-end materials for enhanced performance in players of all skill levels.
KINETIC REACTION
This lightweight pickleball paddle features a 3K Carbon Fiber surface which offers a firm, crisp 'pop' for optimal attacking power and impact when striking the ball.
The 13mm Polypropylene Honeycomb core gives you the perfect balance of controlled finesse and enhanced power for each shot.
POWER & CONTROL
A lightweight design paired with non-slip grip technology and impact-absorbing foam offers unmatched comfort for players of all skill levels.
UNMATCHED COMFORT
PICKLEBALL LITE PADDLE BAG
Beautifully crafted from premium synthetic leather with lux details such as antimicrobial microfiber, sweat-resistant neoprene, and waterproof zippers.
PADDLE STORAGE
The main compartment features an internal, padded divider which allows you to safely store up to 2 paddles.
PERSONALS STORAGE
Keep your personal belongings organized in the dedicated accessories compartment which features a microfiber-lined valuables pocket & key-clip.
COMFORTABLE CARRY
A removable shoulder strap, padded grab handle & carabiner clip allow for multiple carry options to suit every player's needs.