A Fully-Equipped Staff Bag Trusted By Tour Professionals & Caddies Everywhere.
TOUR TRUSTED
Experience tour performance with the Prime 2.0 Staff bag. A fully-equipped, luxurious and sturdy tour bag with plenty of real estate space for sponsor logos. 
The Prime 2.0 is ideal for avid golfers who compete in tournaments or for those who demand the most out of their equipment.
TOUR PERFORMANCE
With its bold styling, sturdy base and top-level functionality, the Prime 2.0 Staff is a culmination of our tour-proven performance and lux detailing.
Keep valuables safe and within easy reach in the Quick-Access Magnetic Pocket. Complete with velour-lining, internal storage and a key-clip.
VALUABLES PROTECTION
The Prime 2.0 boasts a 6-way top with 2 full-length dividers. A steel-ring top wrapped with plush velour offers premium protection for your clubs.
6-WAY TOP
FIRST-CLASS MATERIALS
The Prime 2.0 Staff was built to last with tour-grade materials and lux details such as leather touchpoints, antimicrobial microfiber and steel components.
Tour-Grade Synthetic Leather
Durable & Weather-Resistant.
Waterproof Zippers
With Genuine Leather Pulls.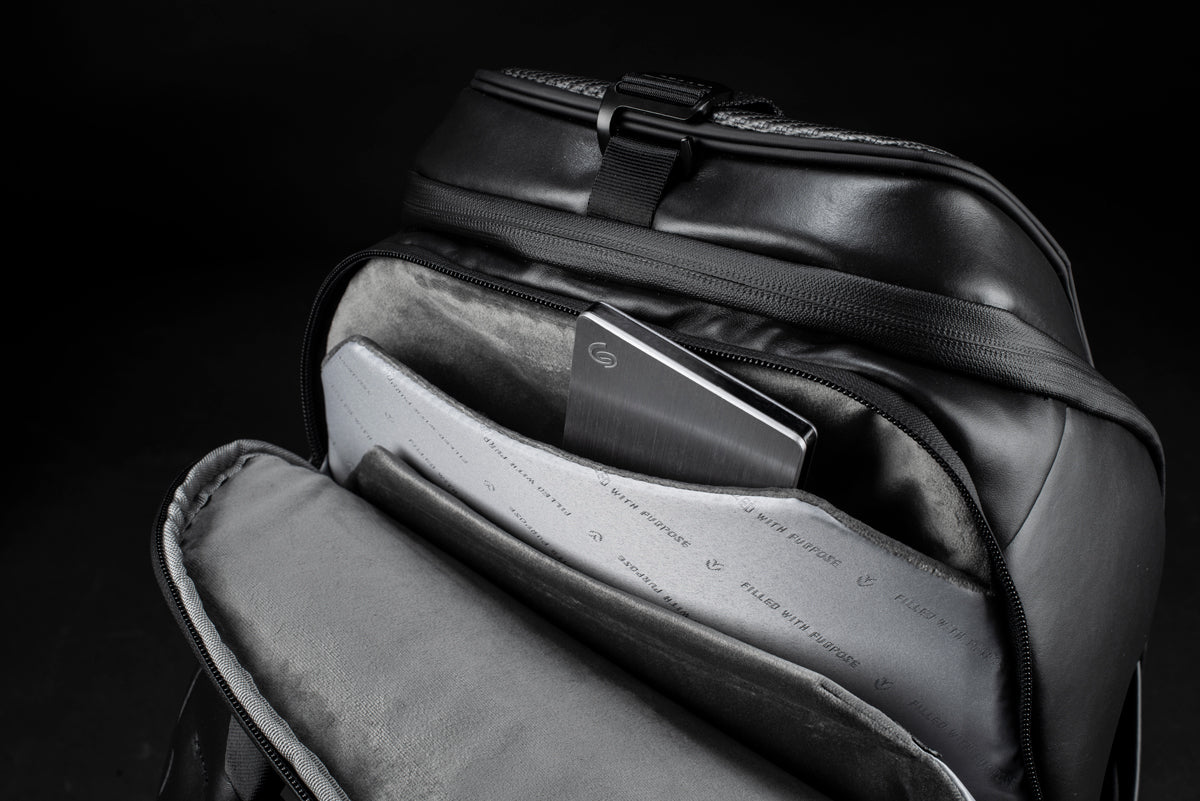 Antimicrobial Liner
Hygienic & Scratch-Free Protection.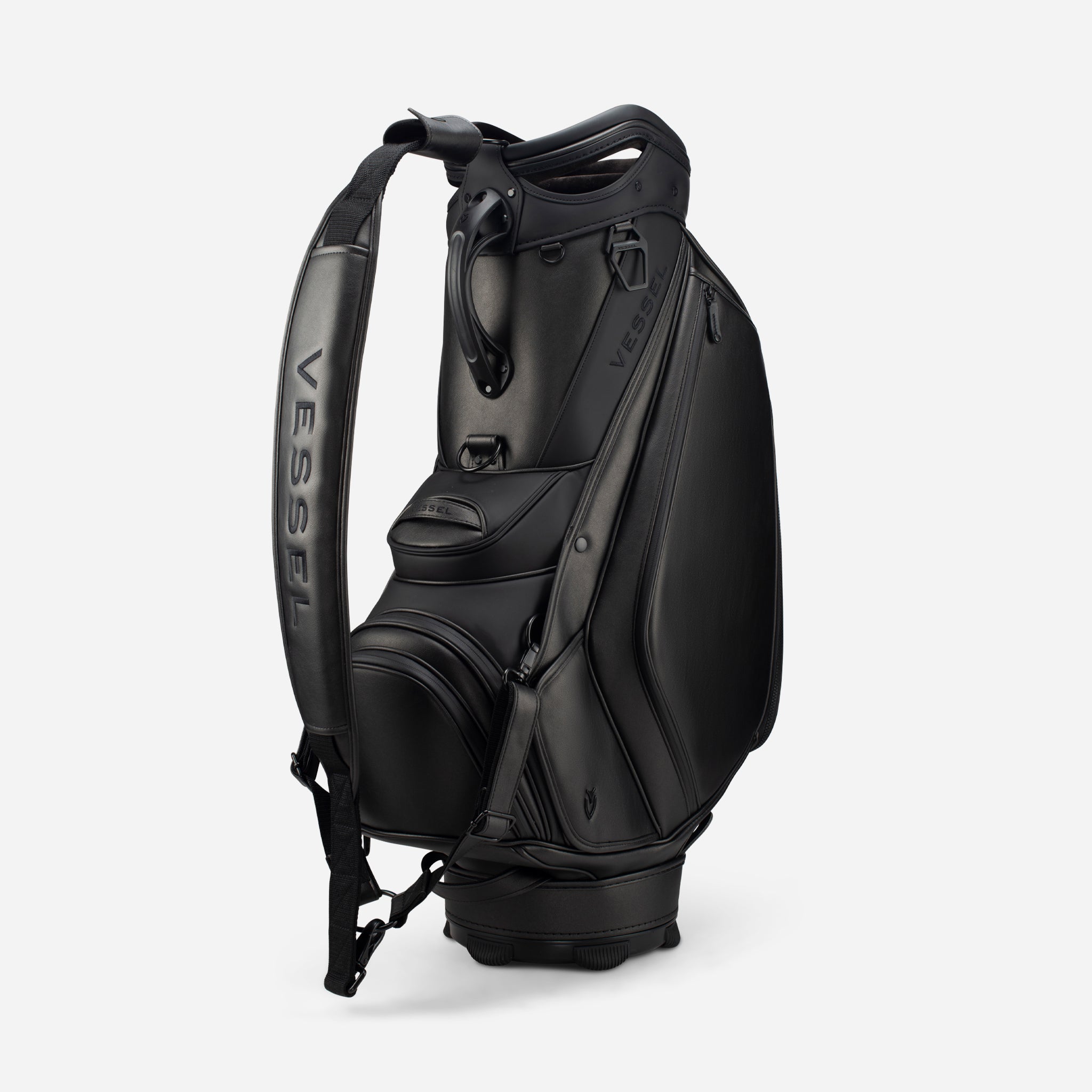 Prime 2.0 Staff | $595
Experience Tour Performance
SHOP NOW
Prime Mini Staff | $545
Tour Features, Practical Size
SHOP NOW
Weight
9.52 lbs.
8.65 lbs.
Mag Pockets
1 Rangefinder Pocket, 1 Personals Pocket
1 Rangefinder Pocket With Internal Divider
Bottle Sleeves
2 With Magnetic-Snap Closure & Insulation
2 With Magnetic-Snap Closure
Belly Panel Storage
4 Internal Mesh Pockets
3 Internal Mesh Pockets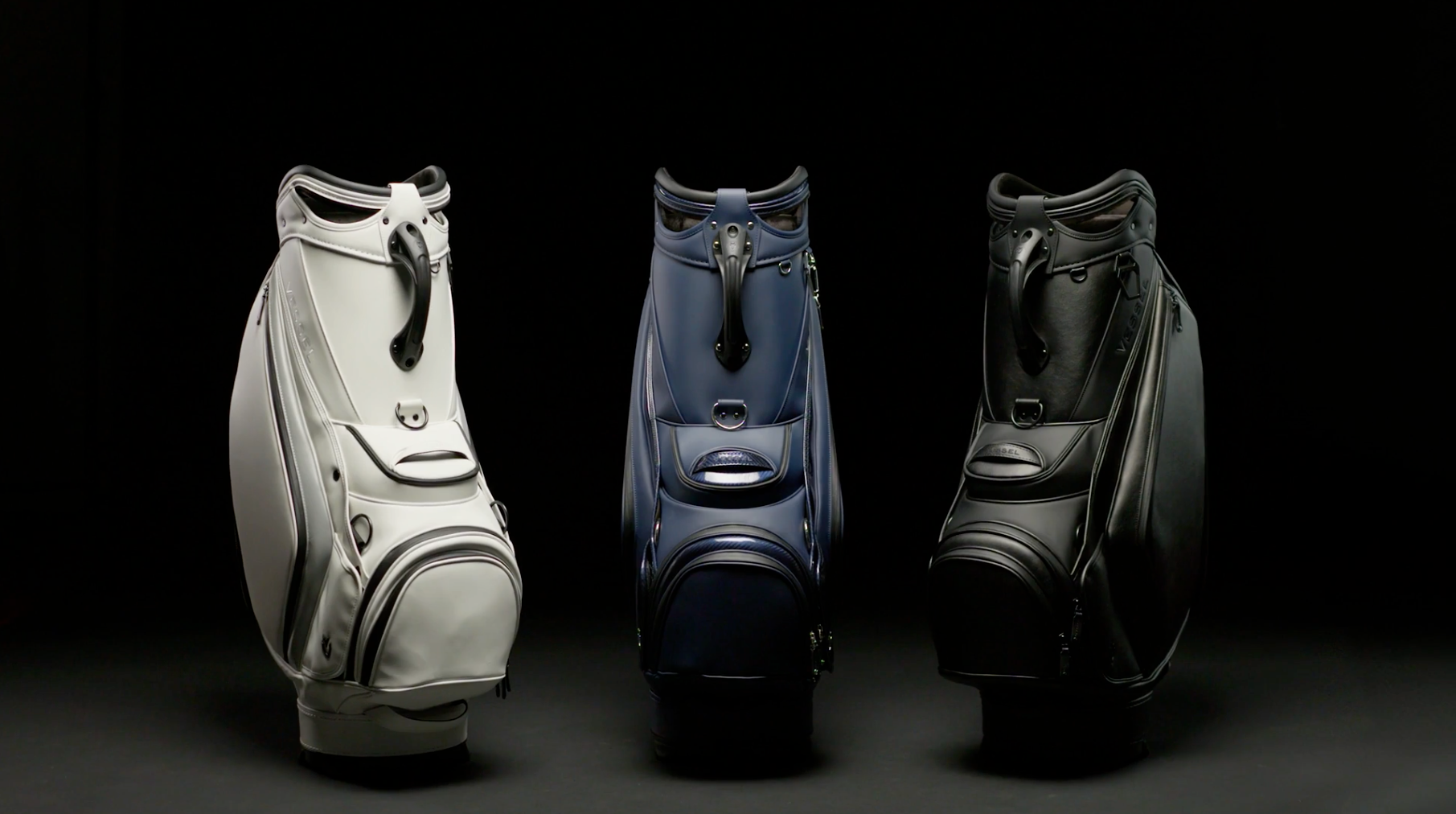 Magnetic Rangefinder Pocket
A key VESSEL feature, this magnetic pocket is lined with soft velour for scratch-free protection.
Beverage Storage
Keep refreshments cold in the dual insulated bottle sleeves. A magnetic-snap closure offers expandable storage for larger bottles.
Front Zip Pocket
The belly panel features an external zip pocket perfect for storing frequently used items such as your golf glove or score card.
Large Belly Pocket
This tour bag features a large belly pocket with internal organization ideal for storing golf essentials or snacks. Complete with a detachable belly panel for embroidery.
Hidden Umbrella Sleeve
A hidden sleeve minimizes the hassle of fastening and unfastening an umbrella to your bag and provides a sleek and seamless look.
Updated Strap Attachment
The Prime 2.0 Staff bag features a new 3-point clip on/off strap attachment system which allows for easy interchange when switching between a single strap, tour strap or staff bag double strap.