Meticulously crafted with genuine carbon fiber and innovative features for maximum utility.
CARBON FIBER REINVENTED
The PrimeX Carbon Black backpack is crafted with genuine OmniFlex carbon fiber; the latest in technology, durability & lightweight performance. 
OmniFlex By CARBITEX
BUILT TO PERFORM
The PrimeX Backpack is a versatile, utility bag perfect for work, travel, outdoor adventures and everything in between. This backpack offers plenty of storage, including dedicated tech compartments for your laptop, phone, tablets and more.
LOCK SECURITY
The first of its kind in our lineup, the PrimeX backpack features a snap-closure magnetic accessory pocket with a hook-lock for added security. This lock pocket is ideal for storing valuables such as keys, passports, etc.
Protect your tablets, laptop and more in the dedicated tech compartment. Complete with velour-lining and padding for scratch-free, all-around protection. The laptop sleeve fits up to a 15" Macbook Pro.
TECH STORAGE
A padded neoprene back panel and straps offer all-day comfort. The ergonomic backpack straps are adjustable and feature a removable sternum strap which helps disperse weight when carrying heavier loads.
ERGONOMIC
FIRST-CLASS MATERIALS
Crafted from technically superior materials for performance in stealth mode. The PrimeX is lightweight, weather-resistant & extremely durable.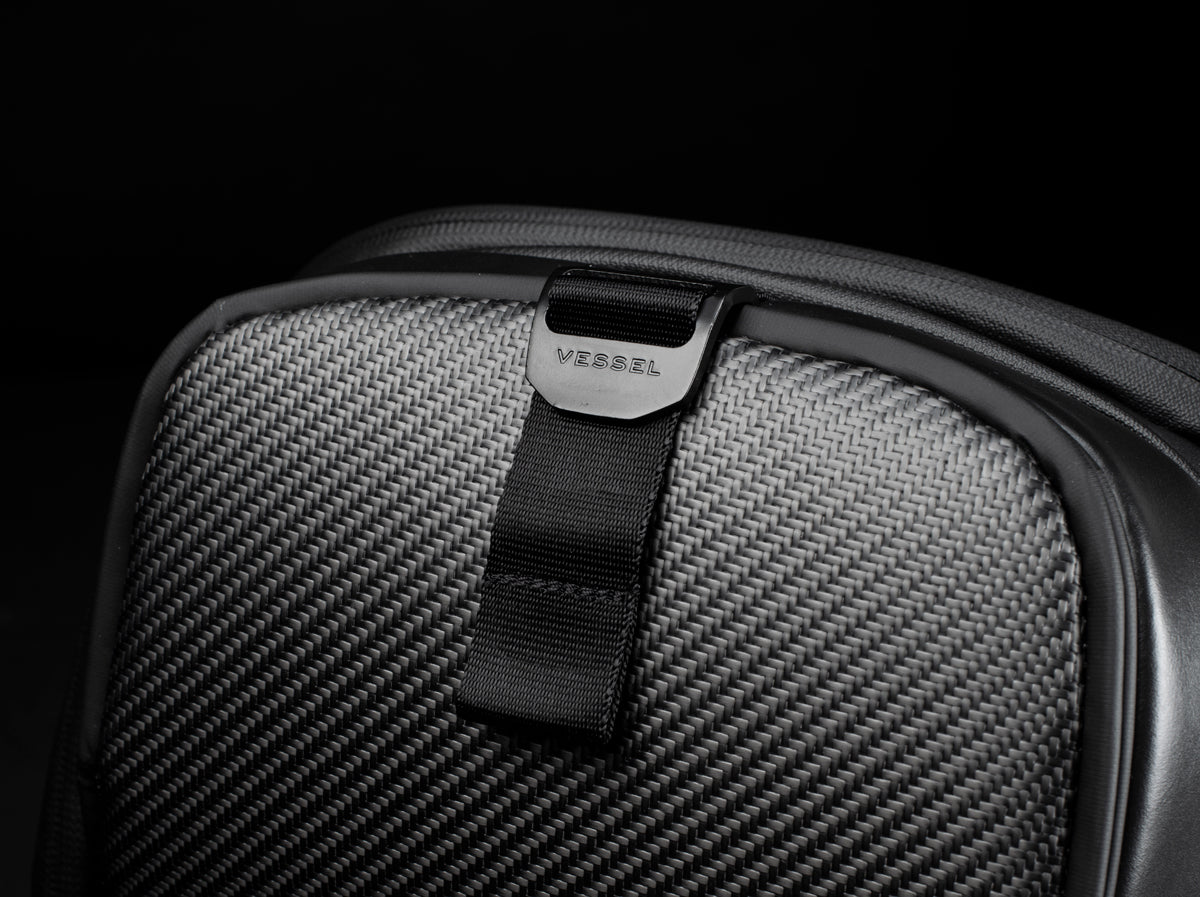 Genuine Carbon Fiber
Resilient & Lightweight.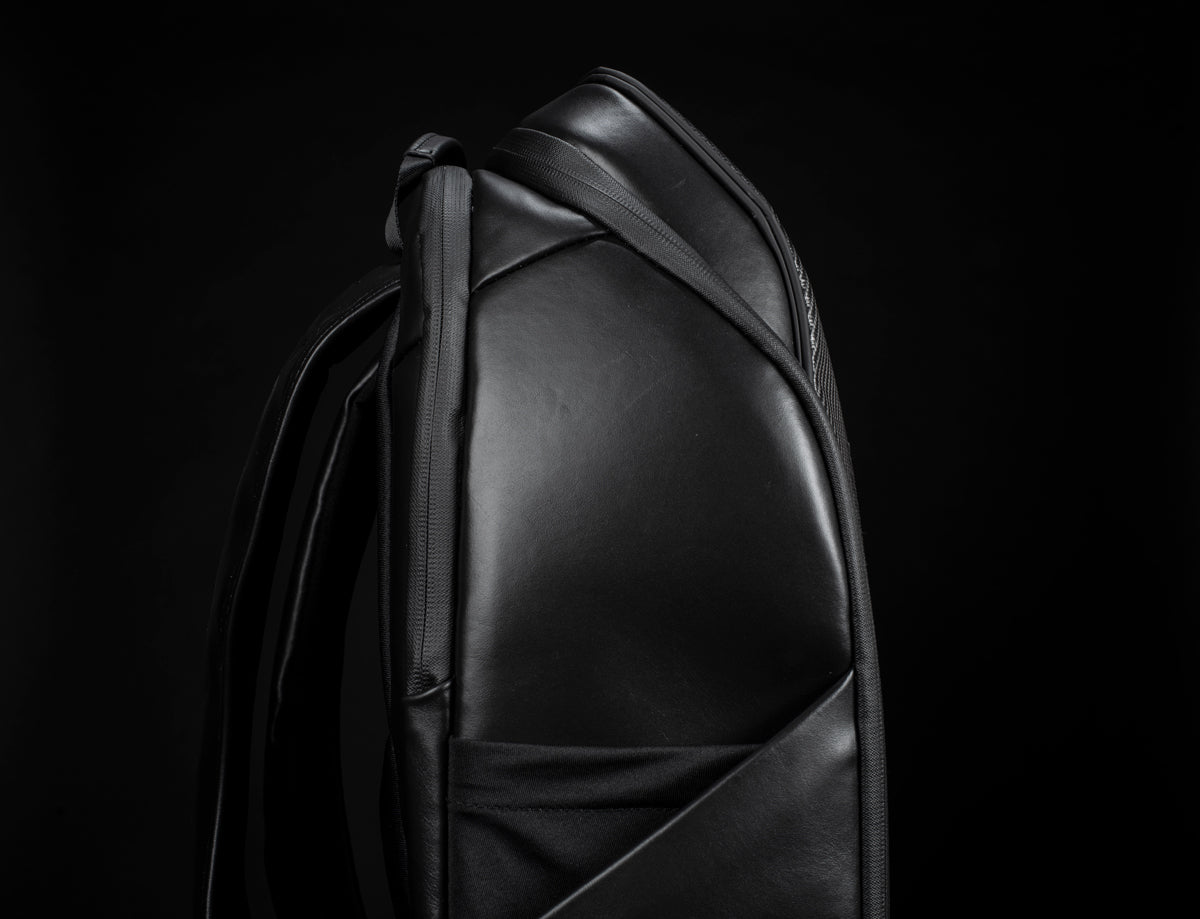 Genuine Leather
Ages Beautifully Over Time.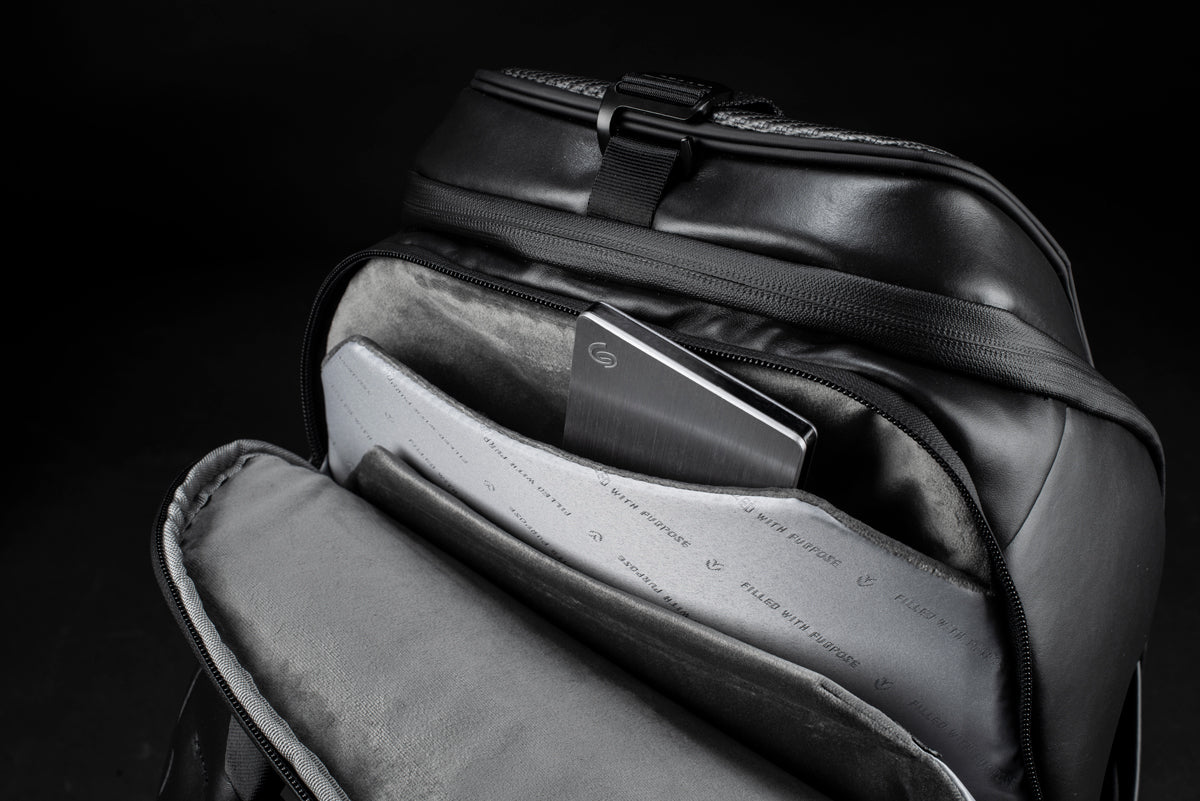 Antimicrobial Liner
Hygienic & scratch-free protection.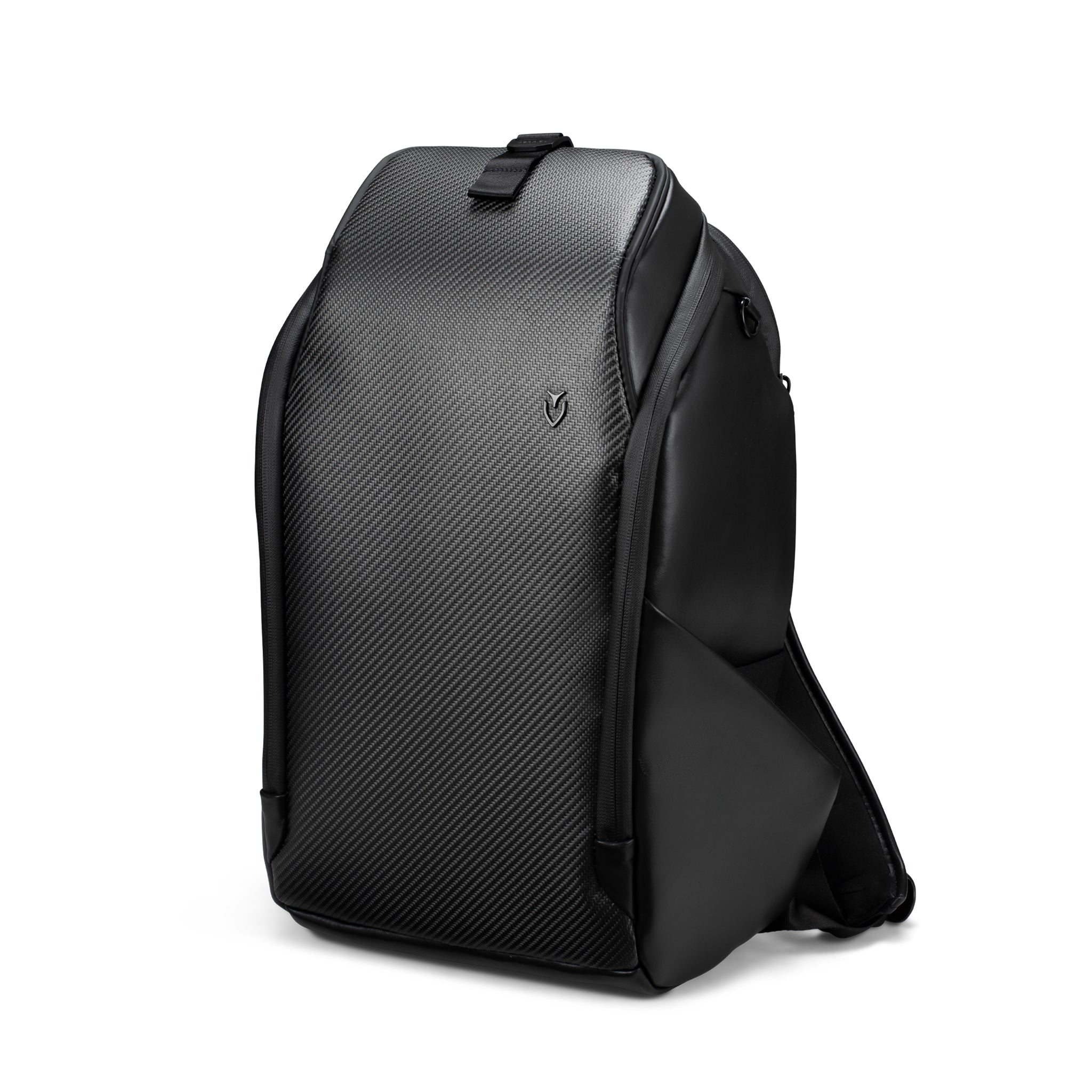 PrimeX Carbon Black Backpack | $1,395
10th Anniversary Limited Edition Collection
SHOP NOW
PrimeX Backpack | $265
Sleek and tactful, this backpack is built for work, play or travel.
SHOP NOW
Materials
Genuine Carbon Fiber
Genuine Leather
DXR (Diamond X-PAC Ripstop)
Premium Synthetic Leather
Hidden Front Pocket
No
Yes
Main Compartment
4 Pockets
3 Pockets
PERFORMANCE FEATURES
The ultimate everyday carry bag.
Magnetic Pocket
This accessory pocket features snap-closure magnetic edges for a tight, secure fit. Internal organization includes a key-clip and 3 pockets.
Vertical Side Pocket
A convenient velour-lined pocket ideal for storing your phone, sunglasses or anything you want to keep within easy reach.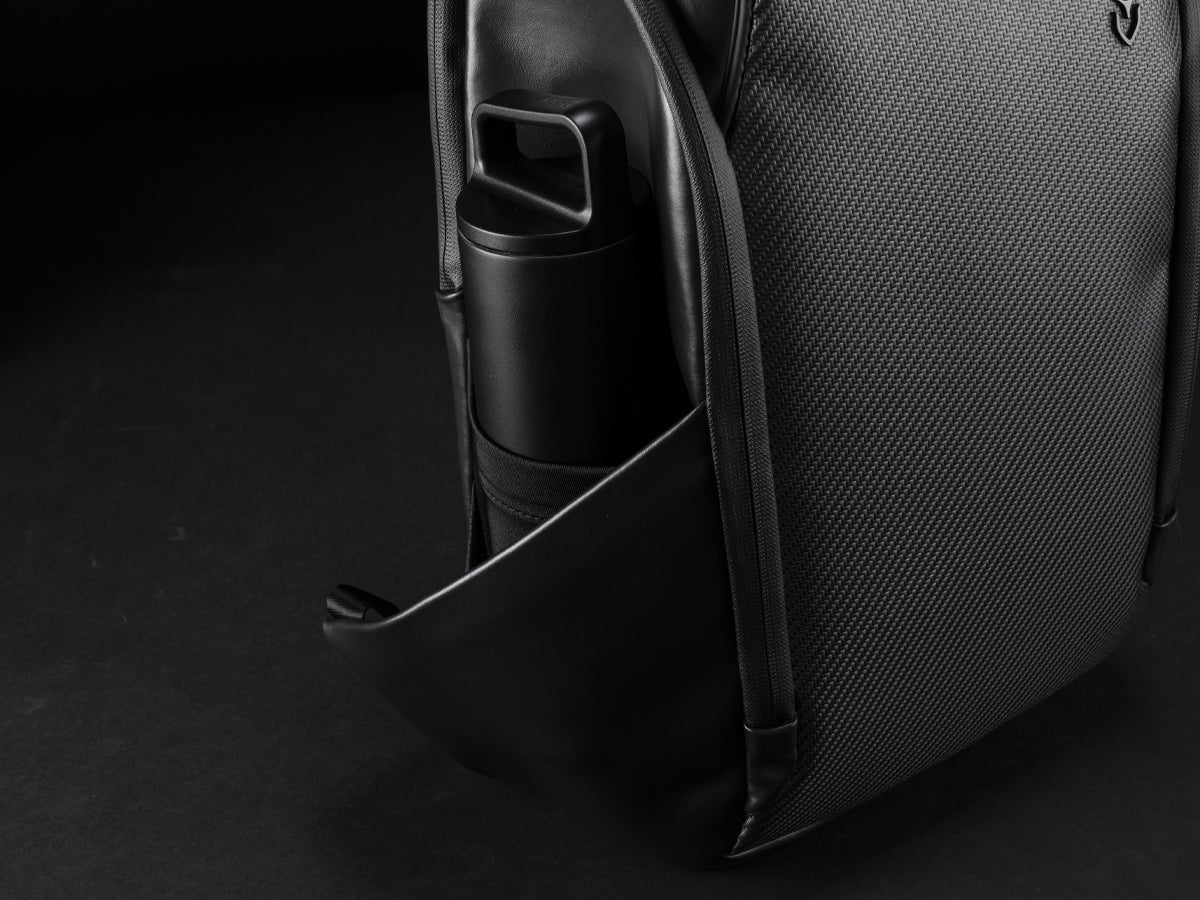 Bottle Sleeves
Expandable water bottle sleeves with internal slip pockets offer multiple carry options.
Main Compartment
A spacious main compartment with a wide opening offers easy packing/unpacking so you don't have to dig through your bag.
Waterproof Zippers
Design excellence seen throughout the bag extends to the waterproof zippers. These zippers ensure year-round enjoyment.
Limited Edition 
With limited quantities available globally, each bag comes with a removable plaque numbered 1-100 for authenticity.