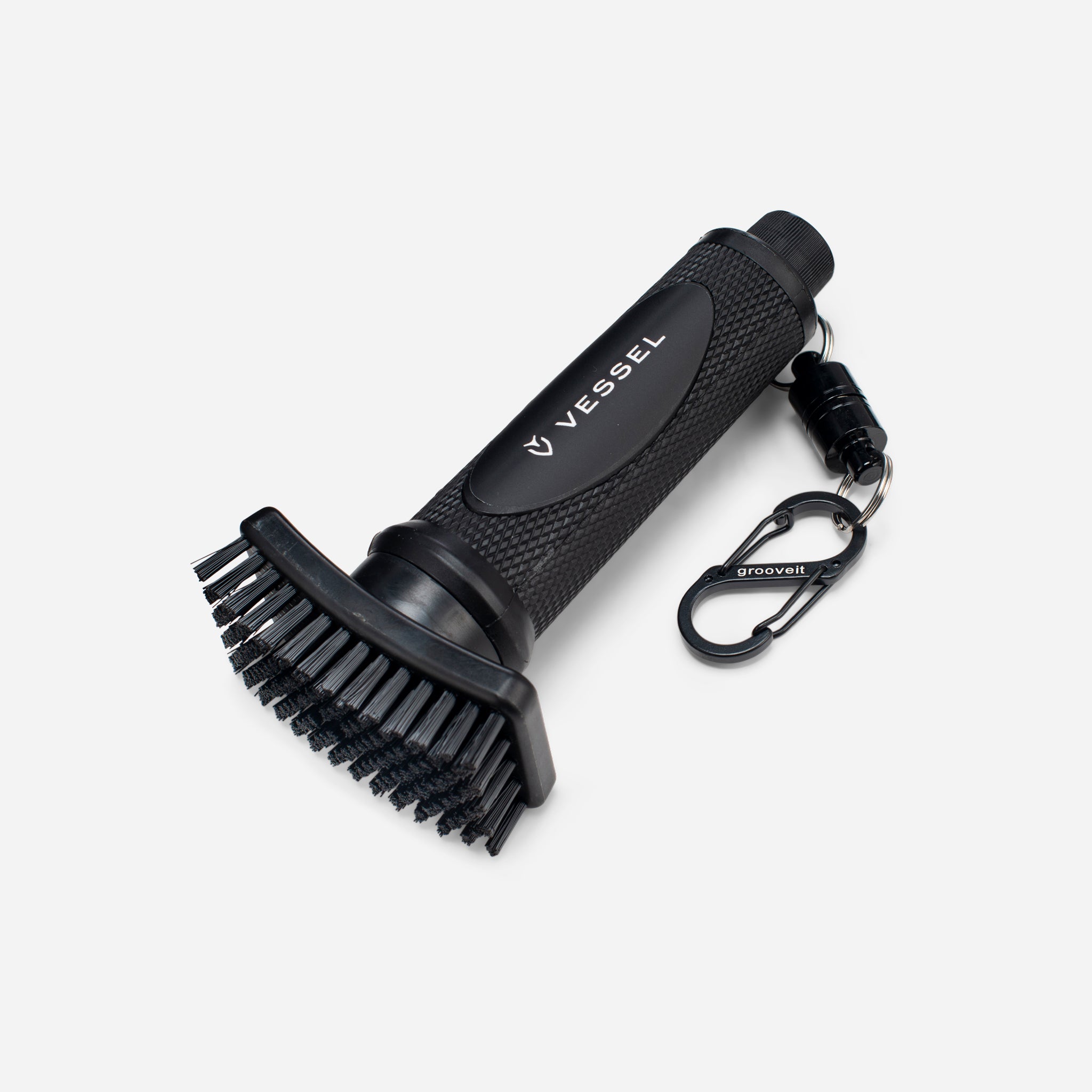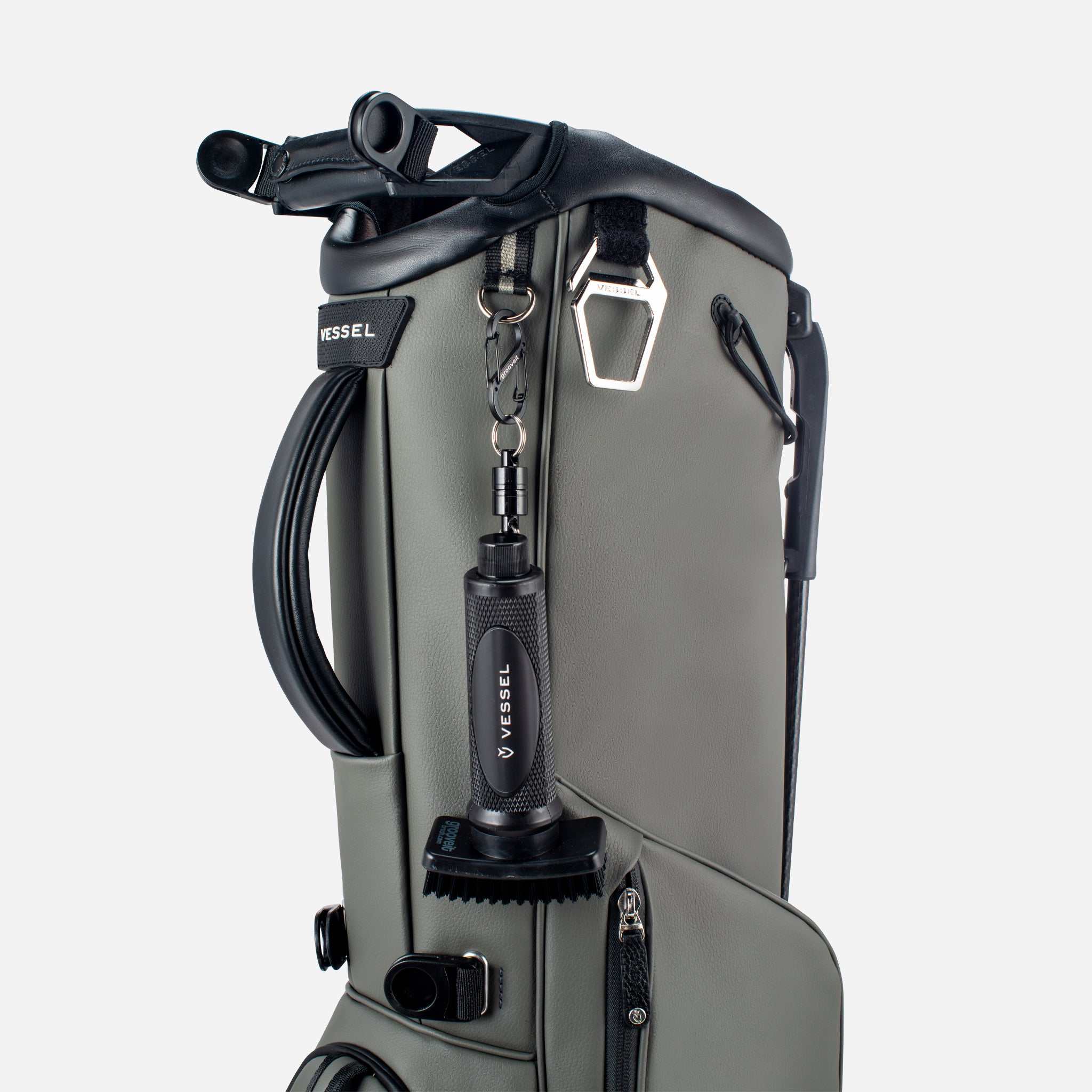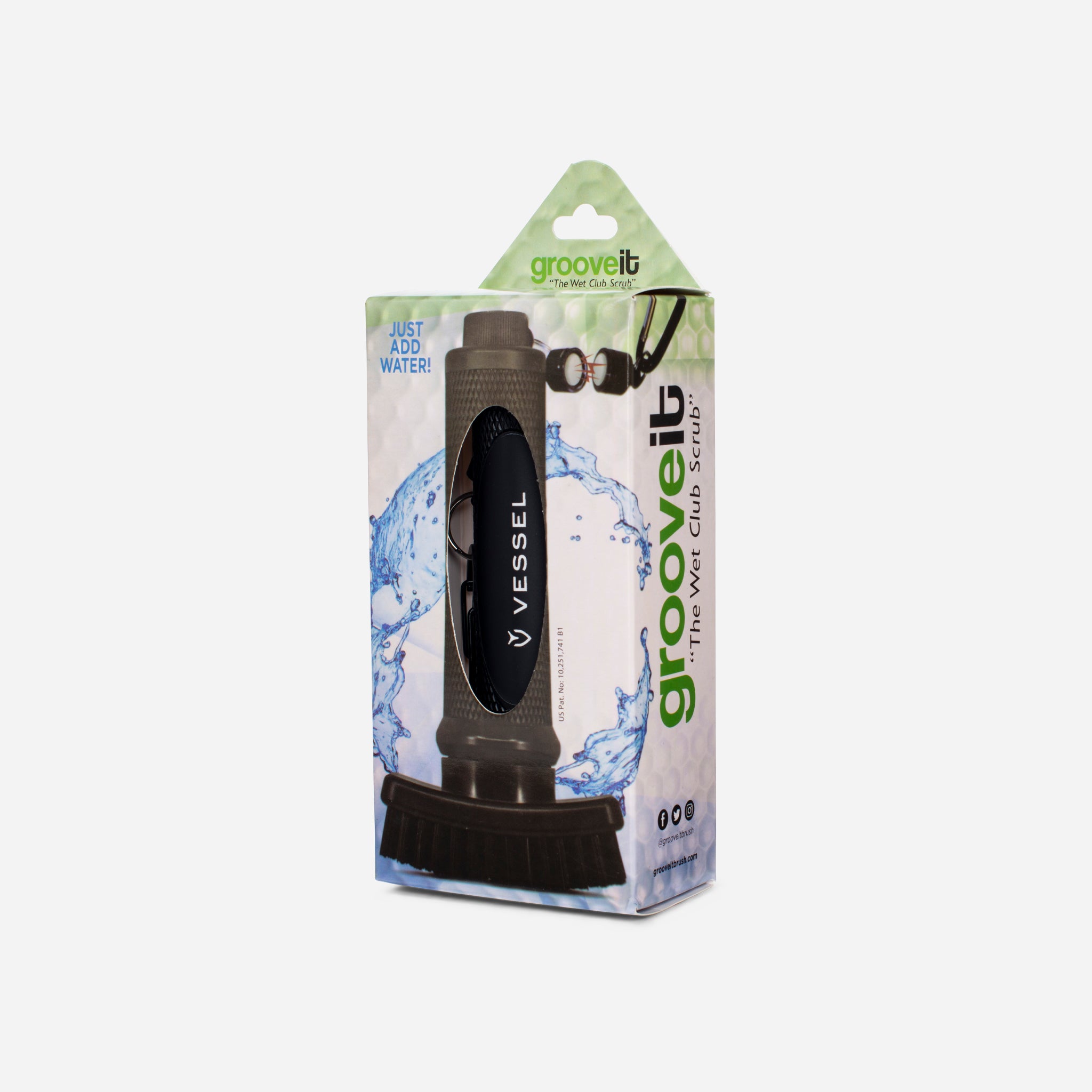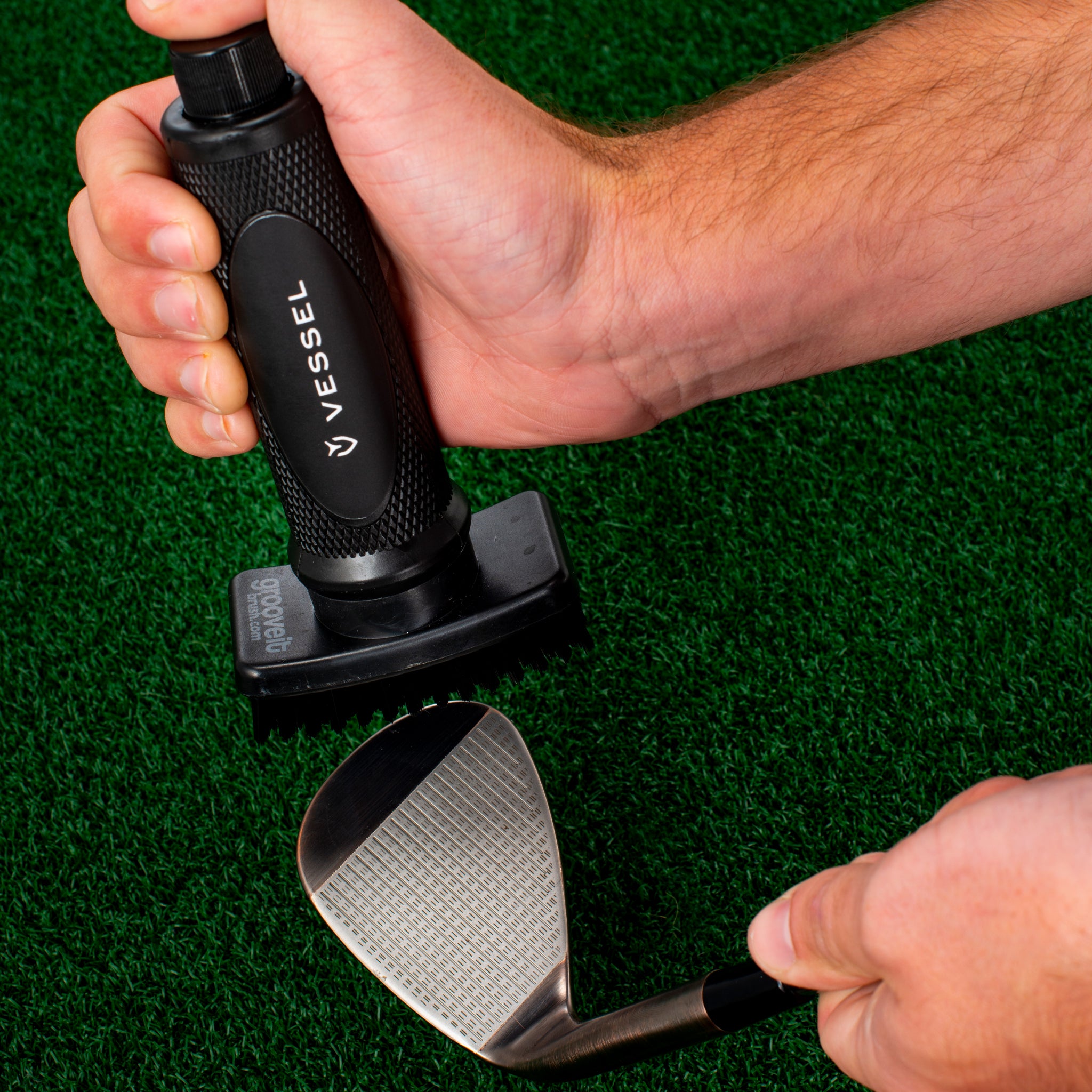 VESSEL x GrooveIt Brush
Ensure your golf clubs maintain maximum backspin, distance, and accuracy by keeping them clean with the VESSEL x Grooveit Brush. This golf brush features a patented pump-action that sprays water (or your choice of cleaning solution) onto the clubface prior to scrubbing - a game-changer when it comes to keeping your clubs clean in between shots. The unique magnetic system allows you to secure this club brush to your golf bag and offers cord-free mobility to use away from the bag when needed. Prepare to be amazed with the consistency and control that clean grooves will give you.
- Patented pump-action

- The self-contained tube holds water or cleaning solution

- Holds enough liquid to last multiple rounds and refills easily

- Heavy-duty nylon bristles within a 3-year replacement warranty

- Magnetic system allows secure attachment to your golf bag and cord-free mobility to use away from the golf bag

- Ergonomically designed pistol grip

- Attached to golf bag with high-quality mini-carabiner
The VESSEL x Grooveit Brush is covered by Grooveit's 3 Year Limited Warranty. If you can wear out the brush head cleaning golf clubs in three years or less, simply reach out to the email below and Grooveit will send you a free replacement! *Replacement may not be VESSEL branded.

Warranty Email: clint@grooveitbrush.com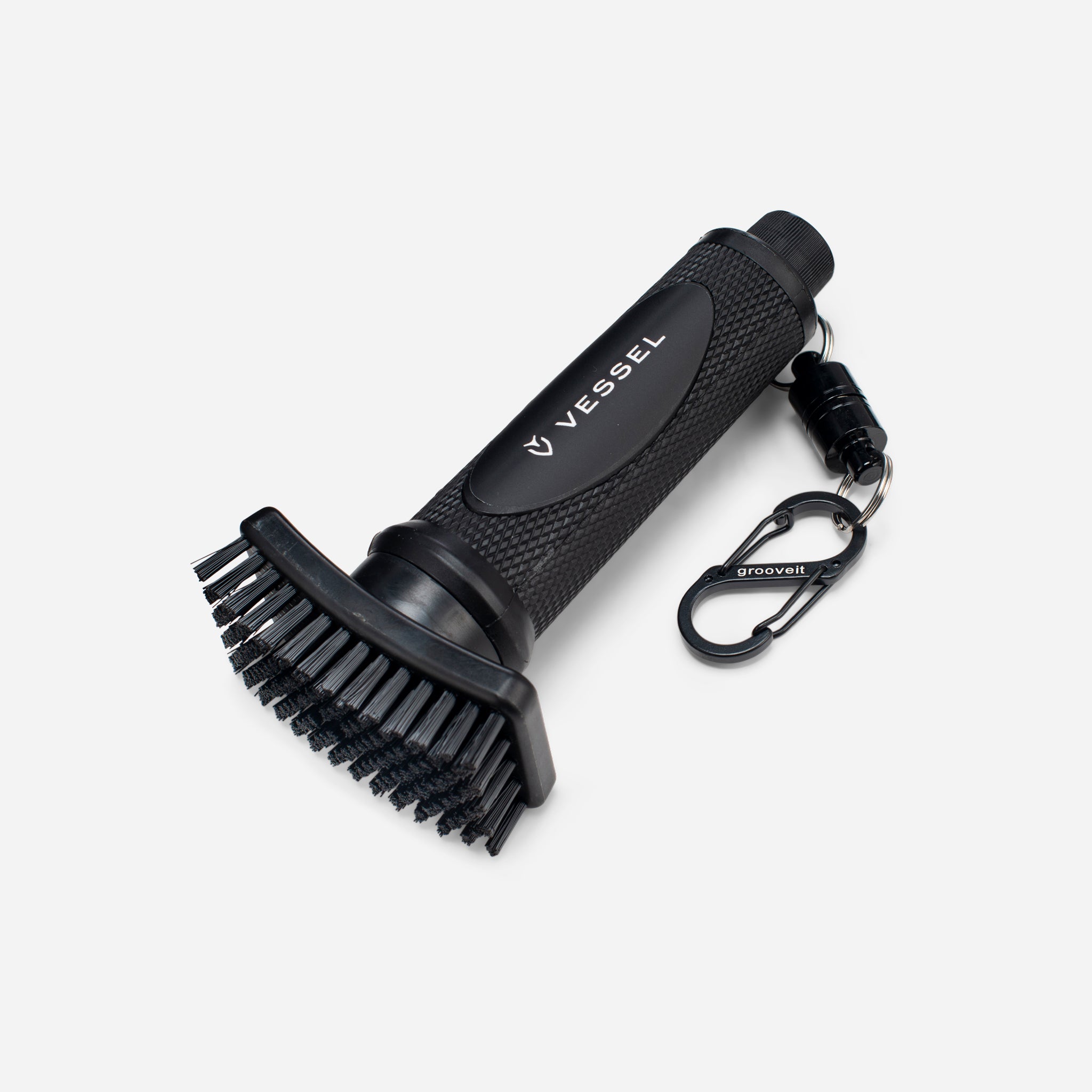 "The Wet Club Scrub" | Tidy up your game with the Grooveit golf brush.
This product is rated 0 of stars.
It has received 32 reviews.